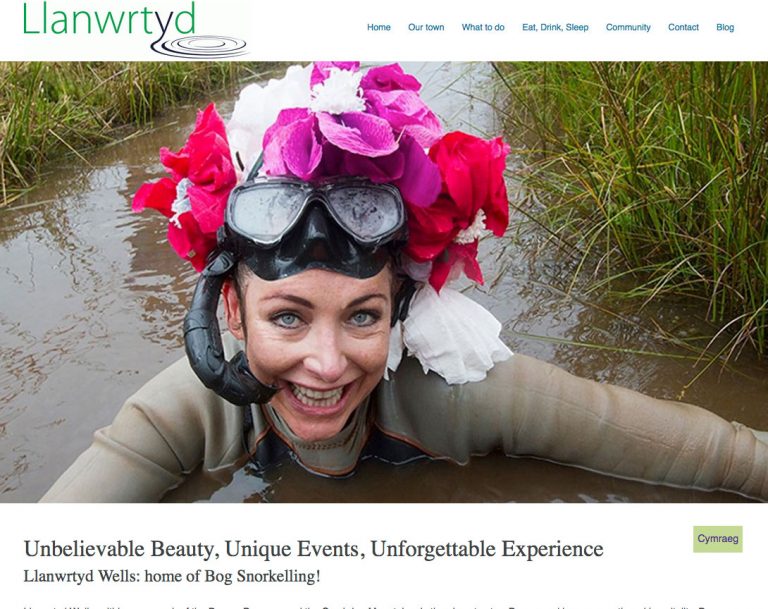 When we launched this new website at the Llanwrtyd Wells Arts and Heritage Centre last Thursday night, everyone was stunned by this woman now emblazoned on the front page. Henceforth she'll be the face of this lovely rural Welsh town!
This smiling bog-snorkelling woman… nobody knew who she is. She's going to be famous! So if anybody out there can identify her, please get in touch!
This profusely illustrated website contains dozens and dozens of images of this overlooked corner of the country
This quirky town is now best known as the home of the World Alternative Games, bog snorkelling and the Man vs. Horse race. You can see an action picture of a champ breaking the world stone skimming record!
The website is also partially bilingual and contains videos showcasing the area. At the launch, the website was extremely well received by the community!
If you want a website like this, get in touch!