Cyberium has made a website in Welsh and English for the arts, history and cultural centre of Llanwrtyd.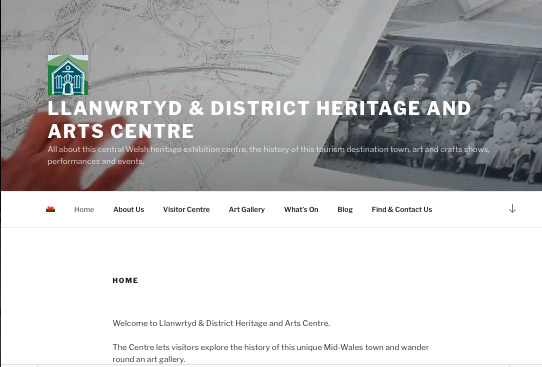 It incorporates video and picture galleries to bring alive this valuable cultural asset, recently opened following the refurbishment of an old chapel in the centre of the town.
The town was once a major tourist attraction because it was a spa town.
The domain history-arts-wales.org.uk  was chosen for the website because it uses keywords people might use when searching for the subjects represented by the centre.
This is a good tip to use when choosing a domain when the actual name of a company or organisation is not well known or hard to spell.
For example, for another of our clients, a guest house in Snowdonia, we were able to secure the domain name guesthouse-wales.co.uk – bound to drive traffic for people searching for guesthouses in Wales!
The website uses the latest theme from WordPress to be fully responsive, and a free version of the WordPress MultiLingual site plug-in to generate the Welsh version of the site.
Contact us for more information on the cost of this for your own needs – it's cheaper than you might think!